Social Action Projects by Kira
Kira Carrillo Corser projects include: exhibitions, books, new media, and websites
that educate and bring people together around issues with impact for policy makers, legislators and the public good. She believes that the core to success for her art is the board base of collaborating artists and nonprofit organizations and others working together.
POSTS FOR PEACE & JUSTICE (www.onebillionrisingatlanta.net)

Kira is Co-coordinator with Lisa Parsons, of One Billion Rising for Justice Atlanta. We are planning on community and nonprofit collaboratives making 8-foot posts that are painted with quotes for Peace & Justice – using the arts to bridge local, national, and international discussion on human rights and social justice issues in 2015

Kira is working as Co-Director of this project with Lisa Parsons in Atlanta, a leader of One Billion Rising for Justice Atlanta. In the last 3-years we have been in 5 states with 3,000 people participating including: The Carter Center with President Carter and 100 International Human Rights Defenders; The National Center for Civil and Human Rights with 400 participants; on the Atlanta Beltline where 25,000 people see 27 Painted Posts on Contemporary issues each week, and in 14 cities in California including the Compassionate California's Youth Summit with Compassionate cops, youth, and community leaders. We are partnering with many groups, including: Compassionate Capitol Region, Wounded Veterans, schools and universities, Migrant Education youth on Immigration, Refugee children from 8 countries, Race Agape International Spiritual Center, Celebrity Centre and First Night Monterey.

In Progress PORTABLE PEACE CATHEDRAL – Painted Silks

I have designed a series of 12 -Silk Paintings (like 8- foot-stained-glass windows) produced one at a time. 3 silks are completed.  These started when I was part of the Carter Center's Peace Forum in 2015 and then grew as a way of bringing principals of peace together – conscience, justice, peace, respect, love, community, equality — Ideas from the Interfaith Groups I have been partnered with in the last 2 years.  Silks are hung over windows, on walls, between Posts for Peace and Justice, or on constructed 10-foot poles with crystals and other symbols at the tops.

Sites exhibited: Carter Center 2016's International Human Rights Defenders' Forum on Peace, in Pennsylvania for the ordination of Roman Catholic Women Priests, and national Conference 2016.

Sea Changes: ACT (www.SeaChanges.org)

Kira put together a team of scientists and artists, plus wrote and received a DNA of Creativity Grant from the San Diego Visual Arts Network for a website and traveling installation to urge action from the public to preserve ocean resources (7 scientists (NOAA, CA Fish and Game, UCSD, Scripps Institute of Oceanography) and 7 artists (glass, music, video, photography, painting, installation artists known and some internationally known.)

Art Connecting Communities (www.artconnectingcommunities.org)

Kira started this project in 2003, with community artists and activists designing large scale  art projects in under-served, mostly rural communities in Monterey County. It has now grown to include the nationally traveled exhibition of artwork and stories from 10 California cities/towns promoting nonviolence and peace. Recent showing on Capitol Hill, Cornerstore Art Center, Washington DC Sept – Oct 2012.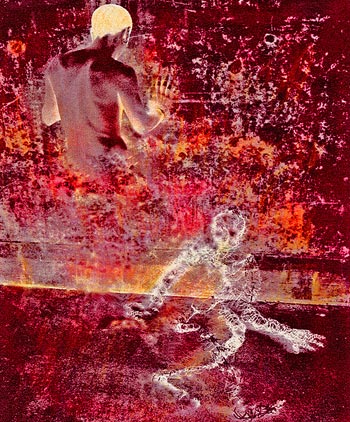 1. Art is the Next Peace:
Connecting Communities – (evolved from "Why Violence is Never a Good Idea") –  collaborative project started with Juan Carlos Gonzalez, Jennifer Lagier Fellguth and Kira in Salinas in response to gang violence. Creating art as a voice, ages 5 to 72, 11 cities,  promoting nonviolent  peaceful solutions (with partners, sponsors) www.artconnectingcommunties.org.
Video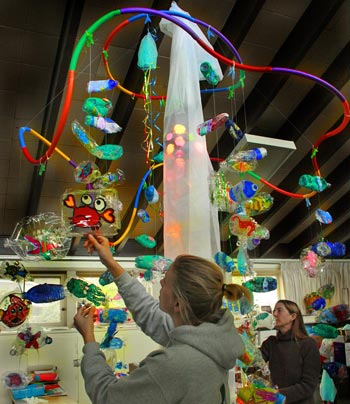 2. Mami Wata Save the Sea and the Plastic Pollution Vortex – life-size puppets, an 18-foot re-cycled plastics vortex, and audience participation, combine to teach about ocean pollution. Song and story includes an African Ocean Queen, a visiting Mexican Princess, fish, octopus, sea turtle, sea bird, plastic pollution monster and more. (sites, photos, description, partnerships)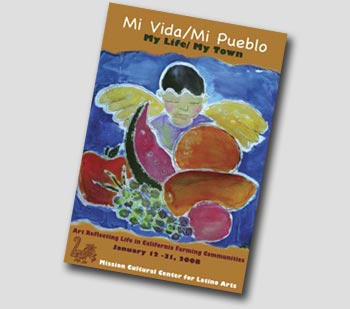 3. Mi Vida: My Life Project – Residents in Monterey County farming communities reflect on their life through paintings, photographs, book-making, writing, poetry and puppetry. Co-sponsored by the James Irvine Foundation Communities Advancing the Arts Initiative, The Community Foundation for Monterey County, the Arts Council for Monterey County, First Night Monterey, the Monterey County Office of Education, Artistas Unidos/Artists United, the Monterey County Free Library System, and others (sites, photos, description, partnerships). VIDEO
More info at The Irvine Foundation.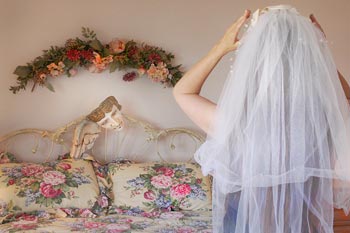 4. Marriage and Myth: Matrimonio Y Mito – a multimedia interactive exhibition with video, installations, music, silk paintings, photographs, and audience participation. Showings include: the National Steinbeck Center LINK, John F. Kennedy University and the Pacific Grove Art Center. (sites, photos, description). Online gallery: Marriage & Myth. Article: www.associatedcontent.com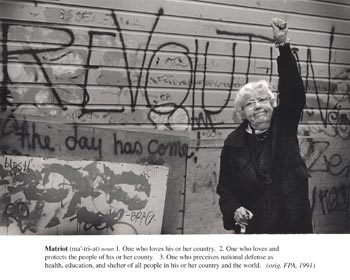 5. A Matriot's Dream: Health Care for All – A 17-piece exhibition containing 48 photographs, stories, statistics, poems, songs, and video, a collaborative photography/poetry project with poet, Frances Payne Adler, on the Health Care Crisis in America. Entire exhibition on CSUMB website and can be accessed at: www.matriot.org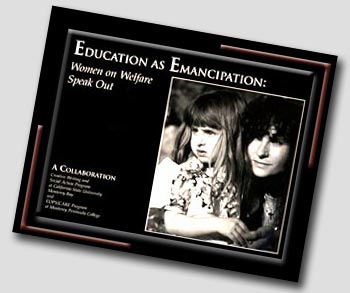 6. Welfare Reform – Book & Class: Co-taught creative writing & photography service learning class, worked collaboratively with students and faculty from California State University Monterey Bay & Monterey Peninsula College, titled "Education as Emancipation: Women on Welfare Speak Out".
hcom.csumb.edu/welfare/eae/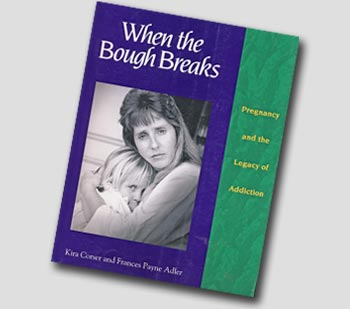 7. When the Bough Breaks: Pregnancy and the Legacy of Addiction – Nationally traveled exhibition with twenty-three-piece exhibition (60 photographs) collaborative project on the problem of drug and alcohol use in pregnancy, with the intergenerational cycle of addiction and child abuse. Book published by NewSage Press, l993.
www.newsagepress.com.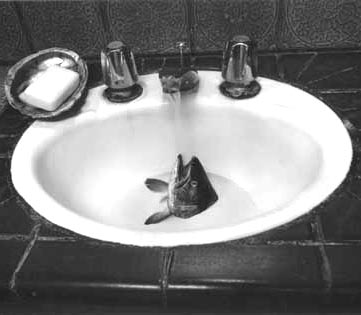 8. Visual Voices: Threat of the Dam – A 3-year-long collaborative project planned by Kira with community, Esslen Tribe members and other local leaders, artists, and children. Included: a website, large portfolio book, silk paintings, events, animal habitat loss protests, news articles, photographs, music and more.
www.kiracorser.comand Women Environmental Artists Directory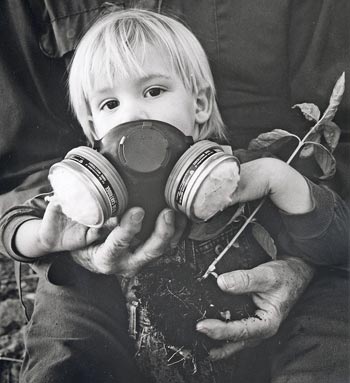 9. Pesticides are Poison – A series of Kira's photographs relating to pesticide use in agriculture. Images have been published by the Pesticide Action Network International PAN in brochures and information packages (photos) and discussed in journals and university classes, such as "Activism in Academia: A Social Action Writing Program".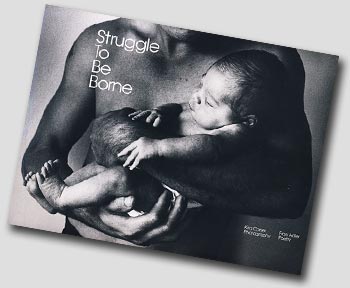 10. Struggle to be Borne – A twenty-four-piece exhibition and book (published by San Diego State University Press) with poet Fran Adler depicting the crisis of thousands of pregnant poor women shut out from prenatal care. National tour was sponsored by the March of Dimes Birth Defects Foundation, Healthy Mothers/ Healthy Babies Coalition, Children?s Defense Fund, legislators and policy makers. On loan to Natividad Medical Center, Salinas, CA.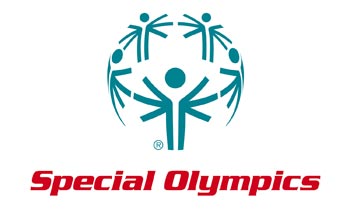 11. Who Says I Can't: The Spirit of Special Olympics – Fifteen-piece exhibition containing 52 photographs. The exhibition includes black & white and color prints framed with stories of people who are developmentally handicapped.
(photos and stories)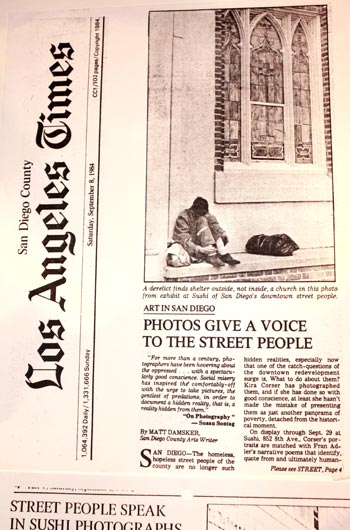 12. Home Street Home – A twenty-four-piece exhibition and book on homelessness, with poet Frances Payne Adler, included a nationally traveled exhibition and book published by the Red Cross. Exhibit on permanent loan at the National Coalition for the Homeless, Washington DC.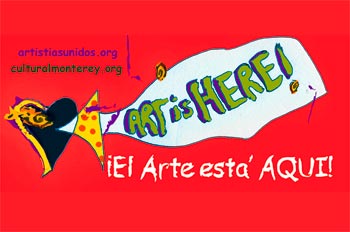 13. Where is Art? Art Is Here! – ¿Dónde está el Arte? ¡El arte está aquí!– A 3 year countywide project to encourage residents and students to participate and create events and objects that point out the importance of art in everyday life. (Sites, Photos, description, partnerships)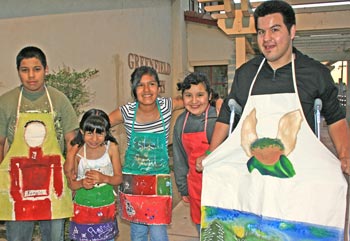 14. Greenfield Art & Culture Center building a future with the Tom Rodger – the Arts Council for Monterey County?s Community Arts Class has been working for four years to form a permanent center in their small town. Partnerships include: Poder Popular a project of the Community Foundation for Monterey County funded by the California Endowment Foundation, the Greenfield Rotary, City leaders, and the Tom Rodgers Community Museum founders. (Sites, Photos, description) Join the Greenfield Arts and Culture Facebook Fan Page! http://www.facebook.com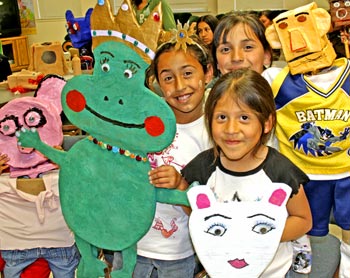 15. East Salinas Community Art Class – This was one of 3 weekly community arts classes founded by Kira with Poder Popular in underserved Latino communities. It is supported by the Arts Council for Monterey County, the Monterey County Board of Supervisors, and CHISPA Housing and includes: puppet shows, multimedia arts, traditional arts, and more. (art class photos, plans)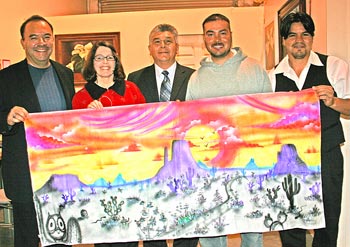 16. South Monterey County Arts and Technology Center at the Center for Employment Training CET  – on Facebook, Kira helped form the Task Force that co-founded the South Monterey County Centro de Arte y Tecnologia (SoMoCoCAT) Co-founders include: the Arts Council for Monterey County, Megan Health at L3 Communications, the Monterey County Business Council?s Creative Technology Competitive Cluster, the Soledad Center for Employment Training, Poder Popular, Carla Baldassari and other teachers and community leaders.
Guiding with Courage: Personal Heroes – THIS PROJECT IS BEING RE-INVISIONED FOR A 2010 PROJECT. (photos, poems, sites, description) www.montereycountyweekly.com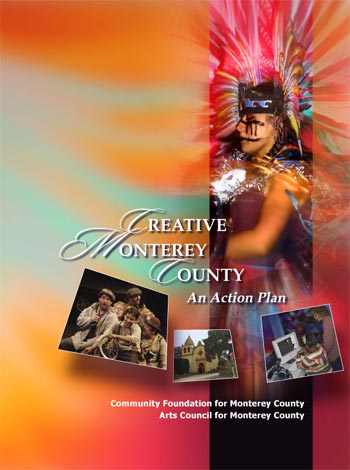 18. Creative Action Plan for Monterey County – 2006 to 2020. An Action Plan for the Arts. Kira coordinated her photos, arts research content, and advisor meetings at the Community Foundation for Monterey County and worked with Paulette Lynch, the Executive Director for the Arts Council for Monterey County, 100 county arts organizations, combined with research and writing from national arts consultant, www.artsmarket.wordpress.com by Louise Stephens. Layout and design by Paul at xtremepacific.com.
View and/or download a pdf copy at www.cfmco.org or here.